Naturally, giving something back is important to us. So the team at Quest Overseas HQ has put together a short list of some of our favourite Christmas gifts that keep on giving… perfect for the ethically-minded gift giver or receiver!
Gandy's London- Burgundy Bali Authentic Voyager Backpack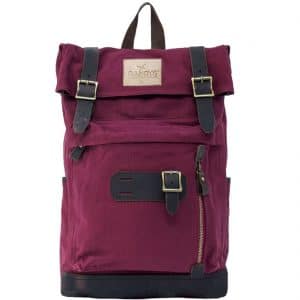 Gandy's London is an inspirational company that works in partnership with the founder's Orphans to Orphans foundation, supporting orphans around the world. We particularly love this 'voyager' backpack as it's great for travel (it even has a compartment specifically for flip flops!) but they've got a whole range of stylish products to choose from. Check out their full Christmas collection here: http://www.gandyslondon.com/christmas.html
The Adventure Project- Charcoal Soap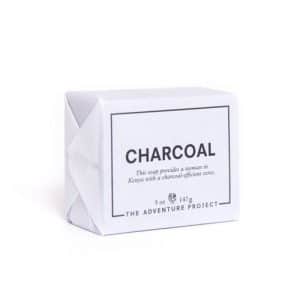 Receiving a lump of coal at Christmas doesn't have to mean you're on the naughty list! The Adventure Project has teamed up with Apotheke to create this luxury, handmade charcoal soap and with each purchase a woman in Kenya is provided with a charcoal-efficient stove. This helps to prevent deaths caused by smoke inhalation and helps the environment by reducing the number of trees cut down for firewood. It's selling out fast so get your hands on one here while you get the chance: https://www.theadventureproject.org/coal

LSTN Sound Co.- Satellite Bluetooth Speaker (in Zebra Wood)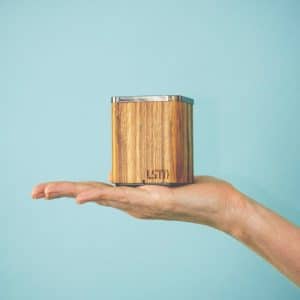 LSTN's zebra wood Satellite Bluetooth Speaker is definitely on our Christmas wishlist! It's the perfect size for travelling and with every purchase they help provide hearing aids to a person in need. They also do matching wireless headphones, perfect for long haul flights or overnight bus journeys! Head over to their website for their full range  https://lstnsound.co/collections/facebook

GiveMeTap- Reusable Water Bottle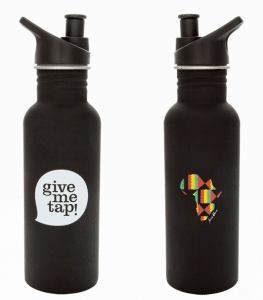 GiveMeTap's reusable water bottles are great for travellers and anyone on-the-go. Not only do they help to prevent plastic waste from single use water bottles, this social enterprise also supports numerous water projects across Africa. By purchasing one bottle, you give 5 years of clean drinking water to a person in Africa! You can find out more here: https://www.givemetap.co.uk/
Comunidad Inti Wara Yassi- Prints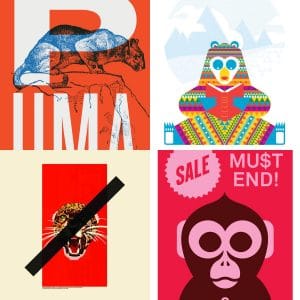 We love these statement prints by our partner charity Comunidad Inti Wara Yassi! Designed especially for the charity, these vibrant A1 prints have been inspired by the wildlife they've rescued across their 3 wildlife sanctuaries.  They also have a beautiful 2017 Calendar currently on sale and some gorgeous minimalist jewellery. All of the proceeds from their merchandise go straight to the charity, which helps support the lives of rescued wild animals in Bolivia, you can check out their full range of gifts here: https://intiwarayassi.org/index.php?id=555
Stay tuned over the next few weeks for more gift guides!
Author: Alice Shaw