So finally the Bolivia Summer Team have emerged from their jungle
home of the last 3 weeks, Parque Jacj Cuisi, and are safely back in
Rurrenabaque for a mid-project break. We're waiting for the team to send
us a blog update themselves but firstly from all of us here in the UK a
huge congratulations to them for completing the enclosure for the two
recently rescued baby pumas. Construction work in the jungle is
difficult and the team will have been working extremely hard over the
last 3 weeks to get this done. All that is left to do is a bit of final
cementing and the pumas can move into their new jungle home.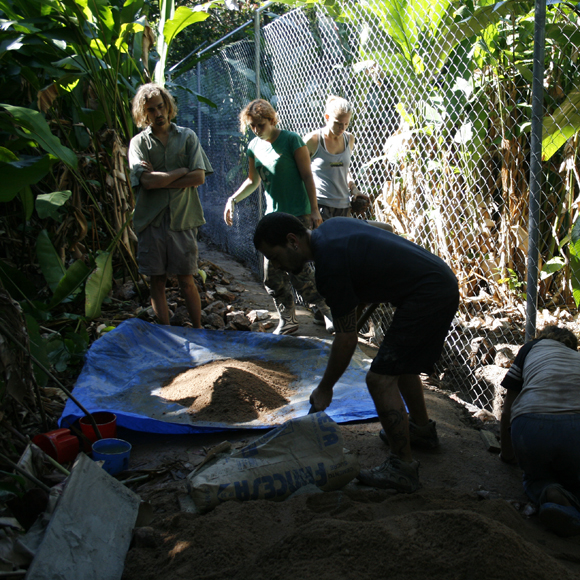 The 2011 Gap Year team at work on an enclosure earlier this year….
The team are off today for a few days well-earned R&R on a Pampas
tour where they will be going on boat safaris, spotting caiman,
anacondas and even hopefully swimming with pink river dolphins. After
this they will be heading over to Parque Ambue Ari, one of the more
established sanctuaries, to help care for the animals there. Their work
will include feeding animals, cleaning enclosures, working in the
quarantine and taking the big cats out walking on trails in the forest.
Keep up to date with their news here.
Sound like your perfect volunteer project? Why not join our 2012 Bolivia Gap Year Team departing in February.