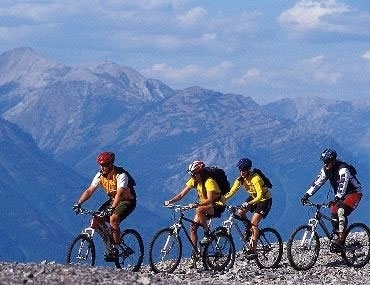 For anyone with a spare 4 months and £10,000, you may want to consider taking part in the Vuelta Sudamericana, an epic cycle race from Rio de Janeiro in Brazil to Quito in Ecuador – any takers?!
I'm afraid if you are interested, your chance has passed for this year, to do the whole route at least. The epic tour started last Sunday and will travel 12,000km through Brazil, Argentina, Chile, Bolivia, Peru and Ecuador – 110 riding days and 24 rest days!
Tour d'Afrique Ltd began in Africa, as the name suggests, in 2003, organising a trip from Cairo to Cape Town. This year is the inaugural Vuelta Sudamericana, and 25 people started off on the 26th July. There are nine sections, and you can do them all, enter a team to do a section each, or just join the team for one part of it. I'm tempted by the Antofagasta to La Paz route, through the magnificent Bolivian Salt Flats, although I'm not completely sure my lungs could take it…
You can follow their progress on the Tour d'Afrique website.
Or visit the same locations on one of our South American Expeditions with a little less saddle sore…