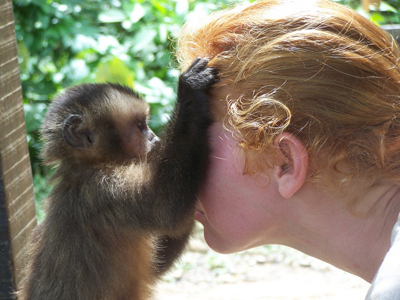 Wish this was you….?
If you are interested in taking a Gap Year and want to find out more about what your options are why not come along to the Gap Year Fair being held at Brighton and Hove High School this afternoon.
We will be there (amongst other Gap Year providers) so if you have any questions about any of our projects or if you would like any advice about travel in Africa and South America or about taking a Gap Year in general then do come along and have a chat with us.
The fair is at 3pm – 5:30pm and directions to the school can be found here.
It's never too early to start thinking about what you might want to do on your Gap Year and there are loads of opportunities out there. If you are thinking about volunteering overseas take a look at the Ethical Volunteering Guide for questions you should be asking all the Gap Year providers at the fair to make sure that the work you will be doing will be beneficial, needed and that you will be well supported doing it.
…If you do wish you were in the photo take a look at our Bolivia Animal Sanctuary Project Gap Year.