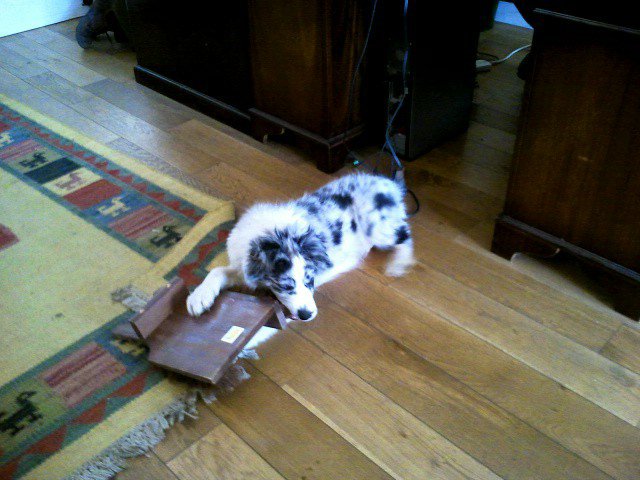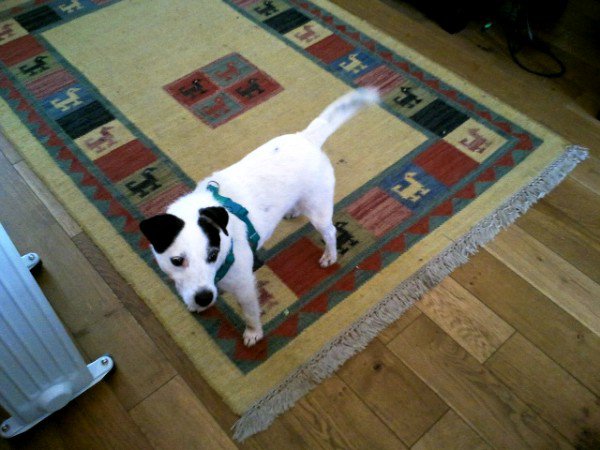 Quest are pleased to announce that we have opened up a doggy creche in our office in Hove….
Well, no, not really. But we have had the pleasure of puppy-sitting twice now this week, first was our resident computer-tamer Philip's three month old collie pup Shadow, who enjoyed being made a fuss of, weeing on the floor, and chewing the shoe scraper.
Today we're playing host to Simon's mate's Jack Russell, Holly. She also enjoys weeing on the floor, sniffing things, and sulking that her owner has deserted her.
Well, we just wanted to do our bit for Professional Pet Sitter's Week!