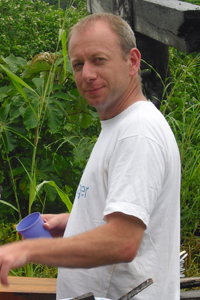 Quest's Managing Director Jon Cassidy will be among the guest celebrity speakers at this year's Destinations Travel Show at Earl's Court today, which brings together a wide variety of organisations and individuals from across the travel industry.
Jon will be discussing the benefits and pitfalls of volunteer projects, the need for a realistic view of the difference that can be made and the long term commitment to projects that is needed. He will also be offering advice on how to find a project that will most benefit local communities and the individual volunteer.
Ethical Volunteering: How much difference can we make? – Earl's Court Theatre 1 at 5:00pm Friday 5th Feb (this evening!)
Other guest speakers at the event include John Simpson and Kate Humble. John Simpson, the BBC journalist renowned for being in the thick of things in various war zones across the globe will be talking about his experiences, including his most recent, and most demanding, major foreign assignment which saw him
smuggled into Afghanistan as the Taleban fell, disguised as a woman.
Catch John Simpson on Saturday 6th Feb in Earl's Court Theatre 2 @ 1pm.
For more informaiton on finding a beneficial and worthwhile volunteer placement take a look at the Ethical Volunteering Guide – www.ethicalvolunteering.org – for a list of questions to ask any organisation to ensure the work you do as a volunteer with be sustainable and needed.