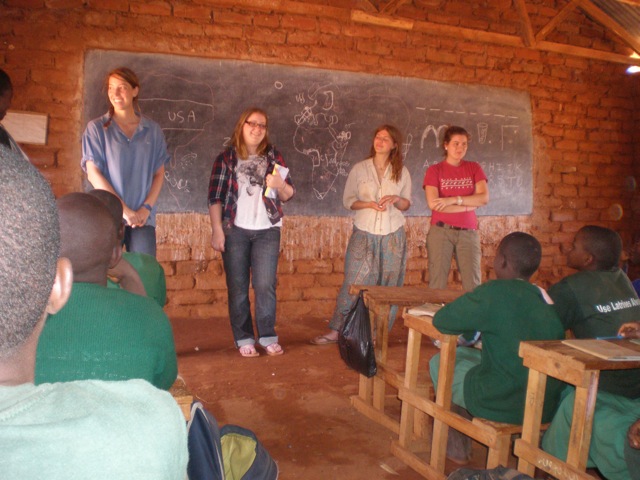 We're at the end of another interesting week in Mtito Andei. We finished our first dam at Malaika on Monday, which was great to see. On Tuesday we went straight to work on our second dam, with Wi Kwatua Ke Ambani Community Group. The new community greeted us with great spirit and enthusiasm, and a lot of dancing! We were overjoyed to find out the Cheesy Munyao – the legend – was sticking by us to help motivate us and work tirelessly. After two long, hard working days we had a day off on Friday to visit Kumbuni Primary School. We taught classes and played games. It was a really humbling experience and very thought provoking. We've also spent a lot of time decorating the walls of our Shamba with coloured hands and quotes.
We returned to the dam-site on Saturday morning. Sadly there was no cement, and we were only able to collect rocks and sand. We headed off to a local football pitch after lunch to play against a team made up of people we work with at the dam, and their friends. Despite this being Team Quest's premiere performance – and the occassional wandering cow – we played well, only losing 4-3.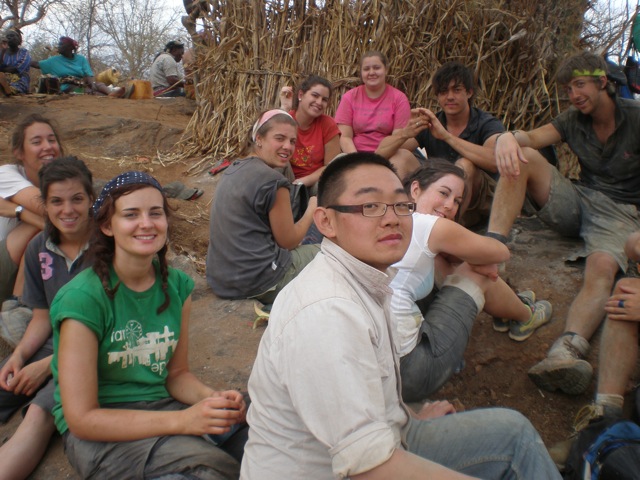 Saturday night was a night to remember. In the spirit of making things up (last week we had fake birthdays!), we held a fake wedding. Not only did we have a Bride and Groom (Hamish proposed to Miriam with a ring in a pile of cement on Wednesday), but a best man (Johnno) and a series of ridiculous relatives (Team Quest full involvement!). The veil made of toilet paper, and the hen and bachelor parties made it a night to remember!
Tindi continues to impress us with her cooking (and one-liners!) Also, the ongoing game of assassins has kept everyone on edge, with people dropping like flies. It's hard to believe we're going into our third and final week in Mtito – but it's good to know that this time next week we'll be on Safai in Tsavo.