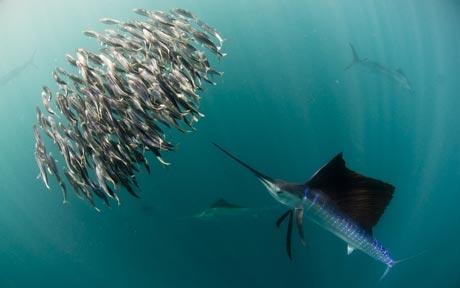 Being huge fans of the previous BBC environmental and wildlife series Planet Earth and generally having a lot of love for David Attenborough in the office, it wasnt surprising that on Monday night we were all glued to our TVs to watch the new, spectacular wildlife series – Life.
And it was fantastic – a fascinating insight into the lives of a huge variety of creatures. Andy's favourite part was the close-ups of the chameleon's tongue grabbing a praying mantis, Heather loved watching the seal dodging killer whales around a tiny piece of ice and amazingly emerging alive and my highlight has to be watching the 3 cheetahs work together the bring down a huge ostrich.
Watch the BBC video clip of the cheetahs here.
The series is on BBC1 on Mondays at 9pm and we cant wait for the next installment.
If you have a real love for wildlife then why not take a look at our Bolivian Animal Sanctuary Project or Swaziland Game Reserve Project in 2010.