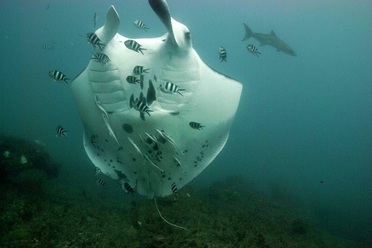 One of the many benefits of being involved with an organisation like Quest Overseas is that you get to learn of some truly fantastic places and options for things to do around the world. The Zavora Marine Lab in Southern Mozambique is one of these.
Zavora is one of the few places in the world where both species of Manta Rays (Manta birostris and Manta alfredi) can be seen all year around. The sub-tropical reefs are stunning and the diversity of life is impressive. In Zavora, diving tourism still in its infancy and very little is known about Zavora Marine Life. Zavora offers the unique opportunity to study a marine environment that had little to no impact from recreational diving activities and where there remains much reef yet to be explored.
Quest is hoping to offer expeditions to Zavora in the near future. In the meantime however, do check out their website to learn more about their research and internship opportunities.