After a long and wet month in the jungle working at our animal sanctuary project, we were eagerly awaiting a detailed blog update from our intrepid Bolivia team. Unfortunately, no sooner had they arrived in La Paz were they being whisked off into the mountains for some hard core ice climbing, so no time for intellectual musings. They did have time to send a few photos though, so here's a taster for the moment.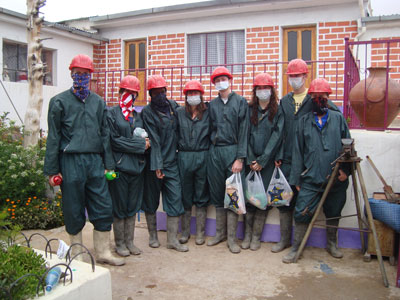 Here they are getting ready to visit the silver mines of Potosi, trying their best to blend in with the locals…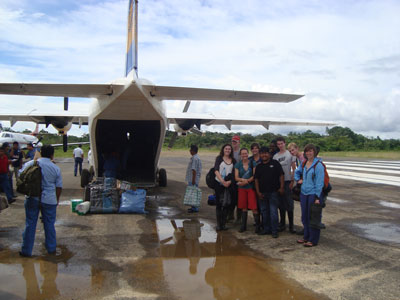 About to get on a flight to Trinidad … or 'Nam??!!!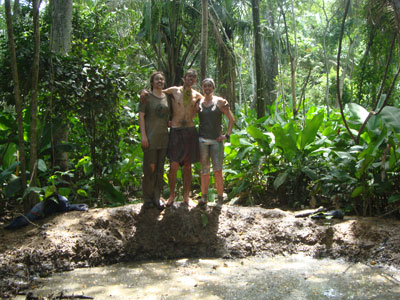 Again, trying to blend in with the local surroundings…
Our next Bolivia is leaving in 2 weeks, click here to apply for one of the last few places.