Hola, my
name is Seb and I will be the Assistant Leader in Bolivia this summer for Quest. I have been corralled into writing this blog by the office dwellers to give a
little insight into my thoughts going into this summer's project and my first
one with Quest Overseas.
As it
stands I am about 4 weeks away from leaving and making my meandering flight
over to Bolivia so preparations are starting to hot up and the itchy feet are
beginning to kick in in earnest. I have been back in the UK for about 4 and a
half months now, and it is my longest stint at British life since early 2011,
so I am well and truly excited to be hopping continents again and working as
part of a really beneficial project with our partners Inti Wara Yassi.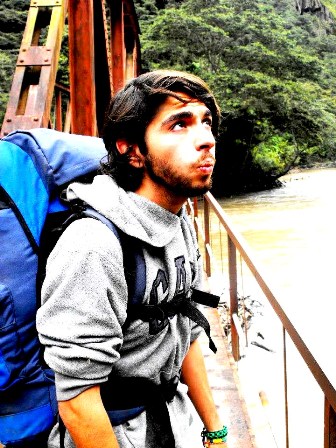 I am Most looking forward to…… Working
with young enthusiastic volunteers and doing my best to make their experiences
as awesome as my first travelling and volunteering experiences were. For me
there isn't much better in this World then travelling, visiting new cultures,
doing something that isn't your usual humdrum and challenging yourself. If you
can do all this and do something that is actually positive in some way – and
not just to the ones doing the travelling (not always as easy as it sounds!) –
then that's the jackpot. Facilitating that for other people is one of the best
things about leading and that's one of the main things I'll be looking forward
to. I only wish everyone would give it a try!

I am most nervous about…
…Trying to
remember some Spanish! It's been nearly a year since I was last in South
America and since then I have required the use of 5 other languages (or at
least my attempts at 5 other languages!). I helped to lead back to back
projects in rural Tanzania (three months of Swahili attempts – first language,
check), leading a construction project in Malawi (I could just about say hello
in Chichewa, language number 2, check) stopping off in Ethiopia for 3 weeks to
see friends made in 2011 (am I allowed to say my Amharic is best when needing
to swear!? Anyway language number 3, check) and completing a part ski season in
the French Alps for nearly two months (oui, language number 4, check). Oh and
English of course, I know that doesn't count but I'm from Wales and it's a bit
different there, so: language number 5, check.
Getting it
all mixed up as I scramble for Spanish again will be a nice challenge…
My plans for post project travel are ..
… After the
project I will be making my way through the rain forests and across the Pantanal
to Rio de Janeiro in Brazil. I'll have about two weeks to get there before my
girlfriend flies out to meet me, so I'll be taking my time and enjoying a route
that isn't often frequented by too many tourists. Can't wait!