Congratulations to Jess Ford from the 2009 Andean Expedition team who is this year's Photo Competition winner!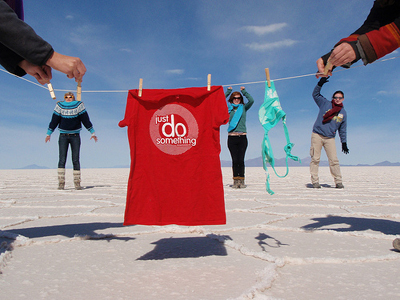 This cracking shot was taken as the team travelled across the stunning Salar de Uyuni in Bolivia. Well done Jess!
Thanks to everybody who entered their photos into the competition – you're all winners in our eyes!
If this shot has inspired you to explore South America…take a look at next year's Summer Andean Expedition.