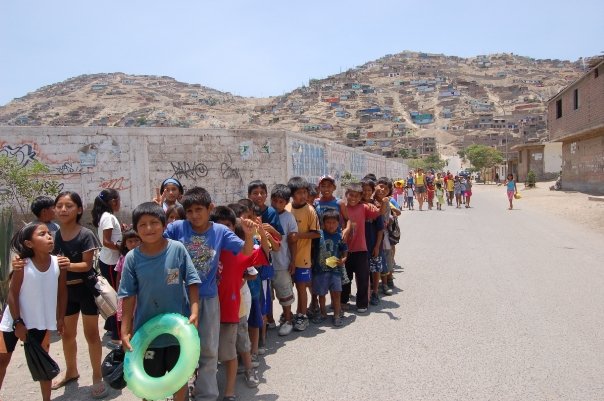 Roly-polying…would you or could you do it for a mile?? That's what one of our students on the summer project to Villa Maria is doing in a bid to raise money for the project. Garion Woodcock has decided to roly-poly (forward roll) his way from Crewkerne town hall to the railway station (a distance of 1.2 miles!!) on May 1st. He hopes to raise £2000 for Villa Maria, and lets face it, somersaulting for for over a mile is certainly one way to go about it!
You can find more informaton on his attempt here:
http://www.facebook.com/group.php?gid=108087352546853&ref=mf
Working in the Shanty Town of Villa Maria, volunteers this summer will help construct homes for single mother families, replacing plywood and cardboard shelters with real homes. They will also be involved in providing cultural and educational activities for 100's of children helping them escape the prevalent drug and crime culture. If you volunteer here you will bring the community to life as you entertain the children with games, shows, sports contests and any other crazy ideas (roly-polying included!) that you may come up with.
If you want to volunteer on the Villa Maria project please click here