The
2012 Bolivia Gap Year team are well underway with their project work at
the Inti Wara Yassi animal sanctuaries deep in the Bolivian Jungle;
constructing much needed rehabilitation enclosures for recently rescued
monkeys in Parque Jacj Cuisi before going on to take daily responsiblity
for the care of the animals in the more established park, Ambue Ari.
Being in the jungle for a month without electriciy means the team
can't share their photos and stories with us, so in the meantime I
thought i'd share some of my favourite animal photos from the Bolivia
Project with you. Take a look at these fantastic snaps!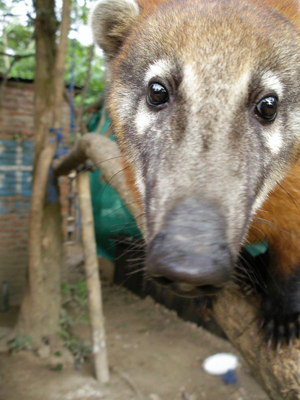 Want to work hands on with these animals yourself? Why not take a look at the 3 month Bolivia Gap Year team departing on 19th February 2013 or the 6 week summer project team departing on 3rd July 2012.