The Shewula community are moving ahead with the plan to introduce 6 giraffe into the Shewula Nature Reserve using funds from Quest Overseas volunteers. They've had a series of meetings with the community and the chiefs inner council. The rules have been finalized and now the document must be signed by the chief after a community general meeting.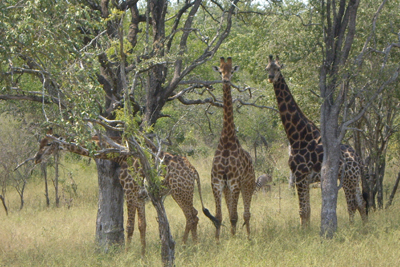 To protect the new introductions from poachers the community have mobilised volunteers from different areas who will start working on law enforcement after the appropriate training.
The 6 giraffe are set to be released in May 2010 which coincides with the Quest Overseas Gap Team. Check out the project here and have the chance to be part of this important event which will help Shewula which is Swaziland's first community eco-tourism project.
Lubombo Conservancy Reserve Guide to Shewula, Mlawula and Mbuluzi