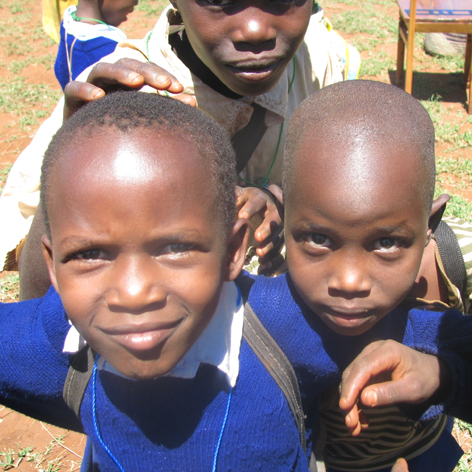 Here's an update from the Tanzania Team's first week on the project…
All the team have reached Tanzania, though some unfortunately
without their luggage thus many necessities. This has thankfully been
resolved with a coordinated effort from both Alix and Simon. Two of the
lost bag shave reached our Babati (Finlay's and Louisa's) while
Alastair's bags are expected by Monday. This is as relief as we feared
the worst and Alastair was getting sick of constant clothes washing and
the one pair of boxers! Visas
and bumpy roads prolonged our journey through Kenya to Arusha in
Tanzania but Babati was reached by the next day. All the team are well
and getting on brilliantly having settled into daily life well.
Weather has been warm providing good tans and some peeling skin. Our
first project of renovating a classroom and building a staff toilet at
Managha primary school has been very successful. The children were very
lively causing much distraction through playing games and taking photos
but our target was reached. The building included impressive cement
mixing from Finlay and Alastair, brick laying skills from Katie, Jordan,
digging from Joanna and much more. Also a marriage between Steph and
Athuman the builder almost occurred while Evie managed to keep herself
stylish throughout the building. Days have been long but fun ending with
a much needed and looked forward to shower to remove cement and dust.
Food has been good with an incredible number of sauces resulting from
the same ingredients and many have fallen in love with a sweet chapati
made at the school. Many good times have been had in our Toyota truck
with Jason at the wheel. These have included doors swinging open (much
to our amusement and Alix's distress). There has been some illness
within the members including Jordan but all have made a swift recovery.
Everyone is having a fantastic time and look forward to the days ahead –
next stop is foundation building at Wa'angaraay…
Love from
Alixi, Sister Staf, Gordon, Katie, Ivi, Mike, Fin, Alistair,
Louisa, Joanna and Niroj xx