On the weekend of 28th & 29th April, we are holding our Training Days for Volunteers. We encourage all volunteers coming away in the summer to attend, so get in touch now if you're considering applying to volunteer.
We reckon our Pre-Departure Training Day is the most important part of a volunteer's preparations for July, ensuring you arrive at the start of your Quest Overseas not only fully equipped but also mentally & physically prepared to make the most of your time with us….
An opportunity to acquaint yourself with the nitty gritty of volunteering with Quest, with briefings on all aspects including cultural awareness, kit, and healthy travel. You can also ask us such important questions as "how can I fit all of this stuff into my rucksack?" or "will there be many insects in the jungle?"
We'll also help you to put your project in its context – both with the project history and country background and in its wider global context. And have a lot of fun along the way!
Just as importantly, Training Days give volunteers a chance to meet up with team mates before the trip, so you won't arrive at the airport not knowing your colleagues/housemates /friends for the coming weeks. Also present will be Quest Leaders and UK staff – we all come prepared to be grilled!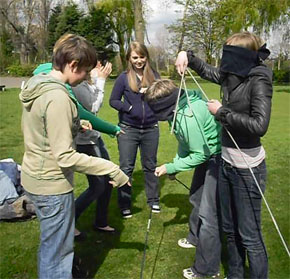 Who: Volunteers, Quest Leaders, UK Staff
Where: South London Scout Centre, Dulwich
When: Saturday 28th April – South America Teams
Sunday 29th April – Africa Teams