An Alternative Inca Trail
7-days trekking into the wilderness of the lost Incan Empire could bring you face to face with not one, but two of their lost cities: Machu Picchu and her rather underappreciated, larger brother, Choquequirao.
As one of the more remote Incan ruins, only the adventurous are drawn to Choquequirao- the isolation and the mystery just too good an opportunity to miss in an ever-tourist-swamped Peru.
There is nobody else there, for now:
Strolling through a once-lost Incan city, alone with only the clouds above and the sound of the wind as your companions is really quite a special and mystical experience.
On average the site receives roughly 2,000 people per year. Machu Picchu has their entrance levels capped at 2,500 people daily. A vast numerical difference.
This is all planned to change. The Peruvian Ministry of Culture has confirmed that a teleferico (cable-car system) is planned for construction. This means that the days of being able to explore this huge Incan city, practically by yourself, may soon be in the past.
Thankfully, all is not lost. The cable car plans were first announced in 2012 but as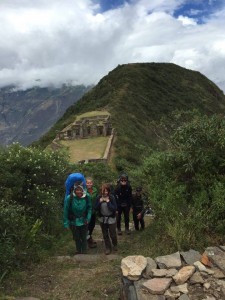 of late May 2016 there has been no progress whatsoever. Peruvian political problems (such as contractors, location, costs, funding and other internal battles) means that it may well be many more years before this site is full of visitors.
Considering that the Rosalina bridge (vital to cross the Apurimac river on day 2 of the trek) took 6 years to build. Judging by this, I would not be surprised if the teleferico doesn't get built for many more years to come (If at all)! It seems that, for now, brave travellers are still free to roam the Incan hills, experiencing the real Peru.
2/3rds still to be discovered
So what was Choquequirao? Despite more historians and explorers researching Incan 'lost' cities, this is still no easy answer. The variety of different structures at Choquequirao suggests that this site was both a large and important settlement: large coca and food stores, water temples, agricultural terracing, basic housing structures, larger and more complicated residential sectors, temples aligned to astrological events and correlations, industrial areas- all are found at the site. With reportedly only 1/3rd excavated, there is so much scope for new theories, only making the site all the more intriguing.
Deep in the thick of it
Immediately upon arrival at the distant village of Cachora (about a 5-hour minibus ride from Cuzco, Peru) and the start point of the trek, you get a sense that you are about to leave civilisation and take the plunge into the Incan Empire's heartland. Few people speak Spanish with the indigenous local tongue being that of Quechua.
Due to the isolation, it is recommended that mules are contracted both for assistance and as an emergency transport option. An arriero (mule driver) will charge 30 soles ($10USD) for each mule and 40-50 soles ($15USD) for his daily services. This is actually very fairly priced when compared to the cost of mule hire at the Colca Canyon and other nearby trekking hotspots.
While this trek is possible without mule support, it is unadvised, simply because if something goes wrong you will definitely want a local helping hand. There are always mules available for hire upon arrival at Cachora, however be prepared to wait an hour or so for the arriero to get everything ready if you don't book them beforehand.
The hardest trek to Machu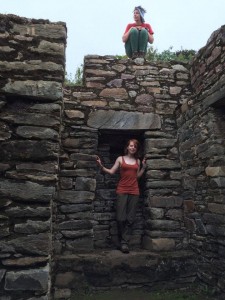 Picchu?
There is nothing to argue here- this trek is harder, both mentally and physically, than the famed Inca Trail and alternative Salkantay Trek. With huge ascents and descents through the Andes, you should consider yourself in good physical shape to take on the challenge to see the ruins.
There is a real atmosphere change amongst the locals you meetalong this route compared to say the Salkantay Trek. Due to the low number of tourists here, the local communities are still inquisitive about who we are and are always happy to help with advise- even handing out free walking sticks to those having a difficult day! You get the feeling of having gained their respect for what you are attempting to achieve.
Oh, them views!
"I got so much more out of the trek than just getting to Machu Picchu. Seeing the ruins of Choquequirao was incredible. We were the only ones there soit felt like we could really appreciate them. The trek was hard, for sure – four days of up, then down, then up some more – but the view from the top of that mountain on the fourth day was just about the best thing I have ever seen." Lucy Maines, Quest Overseas Volunteer 2016
As mentioned (and highlighted by Lucy), this is not an easy trek, but the sense of accomplishment at having completed this difficult route is made only better with the bragging rights gained upon return to Cuzco.
Read on:
Author B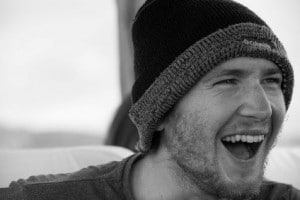 io: Matty Sowinski-Brown is a charity project manager and expedition leader for Quest Overseas in Peru and Bolivia. Graduate from University College London, BA History. Currently residing in Colombia and always looking for new adventures to lead his teams on.